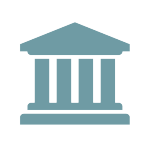 ARRC Releases Recommendation for SOFR Term Rate Administrator
The Alternative Reference Rates Committee (ARRC) recently released that it plans to recommend CME Group as the administrator for a forward-looking Secured Overnight Financing Rate (SOFR) term rate. The SOFR-based term rate will be recommended by ARRC once certain market indicators have been met.
CME Group was selected after an evaluation of the RFP responses based on the following four criteria: technical criteria, firm criteria, public policy criteria, and calculation methodology criteria. The release announces that ARRC conclusively identified that these criteria were most effectively met by CME Group's proposal.
For more information on the ARRC and on the LIBOR-SOFR transition, please see WBK's prior articles available here, here, here, here, and here.