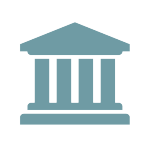 PPP Exception from Certain Federal Reserve Act and Regulation O Restrictions
The Federal Reserve Board recently issued an interim final rule which excepts certain loans guaranteed under the Small Business Administration's Paycheck Protection Program (PPP) from the restrictions of Section 22(h) of the Federal Reserve Act and the associated provisions of the Board's Regulation O. The exception applies to PPP loans made through March 31, 2022.
Section 22(h) of the Federal Reserve Act (FRA) restricts the ability of member banks to extend credit to their executive officers, directors, principal shareholders, and to related interests of such persons. The associated provisions of Regulation O implement the restrictions of Section 22(h) and also set forth procedural and recordkeeping requirements for loans by banks to their executives. In the interim rule, the Federal Reserve Board states that without the exception, the requirements of Section 22(h) normally would apply to PPP loans made by banks to the small businesses owned by the bank's executives. The Board also states that "in some cases, the restrictions in Regulation O could delay or entirely prohibit a bank from making a PPP loan to such a business." The Board instituted this exception in order to "facilitate lending by banks to a broad range of small businesses within their communities."
The exception originally only applied to loans made through June 30, 2020. However, when Congress approved extensions to the PPP, the Board issued two interim final rules to extend the exception. To reflect a further extension approved by Congress and to automatically capture any further extensions, the Board is issuing this interim final rule to extend the exception to such loans made through March 31, 2022. The exception will continue to apply to PPP loans made under an extended program as long as the Small Business Administration (SBA) continues to fully guarantee the loans and the material terms of the loan—including the interest rate and term—are set by the SBA.
This interim final rule became effective May 21, 2021. Any comments on the interim final rule must be received no later than July 6, 2021.