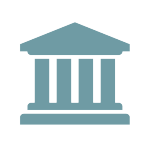 ARRC Publishes LIBOR-SOFR Transition Guides on ARM, Home Equity and Private Student Loans
The Alternative Reference Rates Committee (ARRC) recently published two London InterBank Offered Rate (LIBOR) transition guides for LIBOR-based Adjustable-Rate Mortgages (ARMs) and home equity products, and private student loans to facilitate the transition from LIBOR to an alternative index called the Secured Overnight Financing Rate (SOFR). ARRC is a committee of private industry members established by the Federal Reserve Board and New York Fed. ARRC is tasked with identifying an alternative index to LIBOR and providing guidance to stakeholders switching from LIBOR to the new index.
In the first guide, ARRC provides guidance to stakeholders involved in offering residential LIBOR-based ARMs and home equity loans. The second guide provides tools for stakeholders involved in offering LIBOR-based private student loans. Each guide (i) identifies key stakeholders; (ii) provides a timeline of anticipated transition dates; (iii) delivers hyperlinks to resources from various regulators and industry members; and (iv) presents risk-based workflows with recommended steps for parties to take in preparation of the transition. The ARM guide provides a more detailed timeline of key events and transition window. However, both guides anticipate reliance on LIBOR will end as of Q4 2021.
For more information on the LIBOR-SOFR transition please see WBK's prior article available here.
For more background on ARRC please see WBK's article available here.