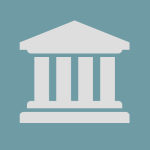 Arkansas Enacts Emergency Legislation to Allow Remote Notarization
Governor Asa Hutchinson signed into law SB340 to permit the remote notarization of documents due to the COVID-19 pandemic. This legislation is effective retroactive to March 30, 2020.
The bill adds specific requirements to the existing electronic notary law to allow for remote notarizations, including definitions, technology requirements, registration of Notary Publics to act as a Remote Notary Public, and training requirements for registration.
These requirements are in effect until Executive Order 21-07 expires or is terminated by the Governor.
The Bill and final Act (Act 1047) can be found here.