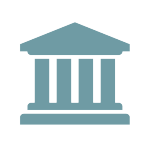 ARRC Releases Statements Regarding End of LIBOR Panels
The Alternative Reference Rates Committee (ARRC) recently released several statements relating to an announcement from LIBOR's regulator and administrator confirming when LIBOR panels will end.
The United Kingdom's Financial Conduct Authority (FCA), and the ICE Benchmark Administration (IBA) issued separate announcements on March 5, 2021. The IBA confirmed its proposed dates to stop publishing USD LIBOR on a representative basis and the FCA announced that the publication of LIBOR on a representative basis will cease as follows:
For the one-week and two-month USD LIBOR settings immediately after December 31, 2021; and
For the overnight and one, three, six and twelve month USD LIBOR settings immediately after June 30, 2023.
The ARRC commended the decision, with the ARRC chairman stating: "The end of this long transition road is clear. We now know when a representative USD LIBOR will end and what its associated spread adjustments will be in no uncertain terms."
The ARRC also confirmed that the March 5, 2021, announcements constituted a "Benchmark Transition Event" with respect to all USD LIBOR settings under ARRC-recommended fallback language for new issuances or originations of LIBOR floating rate notes, securitizations, syndicated business loans, and bilateral business loans. The ARRC answered further questions about this Benchmark Transition Event in a published FAQ document. However, it clarified that the FAQ document does not apply to the ARRC-recommended fallback language for closed-end residential adjustable rate mortgages or variable rate private student loans.
For more information on the ARRC and on the LIBOR-SOFR transition, please see WBK's prior articles available here, here, here, and here.