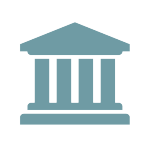 ARRC Releases Recommended Conventions for SOFR in Intercompany Loans
The Alternative Reference Rates Committee (ARRC) recently released a recommended method for using the Secured Overnight Financing Rate (SOFR) in intercompany loans issued by nonfinancial corporations.
As further detailed in the release, the recommendation was for SOFR-based intercompany loans to use the 30- or 90-day Average SOFR set in advance, with various potential reset periods (such as monthly, quarterly, semi-annually, annually, or some other reset period) that each firm determines.
The recommendations were developed by the Nonfinancial Corporate Working Group (NCWG), which the ARRC formed in order to focus on the readiness of nonfinancial corporations for the LIBOR transition. Recommendations from the ARRC do not constitute binding rules or formal regulatory guidance.