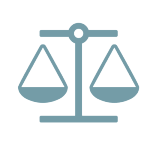 US Government Fines Multinational Bank $3 Billion for Falsified Accounts
A large multinational bank recently entered into a settlement agreement with the DOJ and the SEC, agreeing to pay $3 billon to resolve potential criminal and civil liability for setting unrealistic sales goals, which led thousands of employees to provide customers with accounts and products by misleading them or without their consent. WBK has previously written about the bank's agreements with the CFPB and all 50 states and the District of Columbia concerning similar conduct.
As part of the agreement, the bank admitted to the following practices during the period of 2002 to 2016:
the bank's employees created false records and forged signatures to open accounts that customers had not authorized;
employees created false personal identification numbers to activate debit cards they had opened without the customers' consent;
employees transferred funds to the new fraudulent accounts without customers' consent in order to meet funding criteria to receive credit for meeting sales goals;
employees opened bill pay products and encouraged customers to make test or "token" payments so that the employee could receive credit for selling the customer the bill pay account; and
employees altered customer contact information on account opening documents to prevent customers from discovering the unauthorized accounts or from being contacted by the bank to fill out customer satisfaction surveys.
The bank admitted that senior leadership knew about widespread problems with the employees' sales tactics, but did not take sufficient action. In addition, the bank had addressed the problems by blaming individual conduct instead of the sales model itself.
The bank's agreement also includes deferred prosecution of a criminal investigation into false bank records and identity theft. The deferred prosecution agreement will be in effect for three years, and is contingent on the bank's continued cooperation with further government investigations.