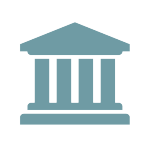 CFPB Fines Wells Fargo $100 Million for Opening Unauthorized Accounts
One of the nation's largest banks, Wells Fargo Bank, N.A., must pay a fine of $100 million to the Consumer Financial Protection Bureau (CFPB) for violating multiple sections of the Dodd-Frank Wall Street Reform and Consumer Protection Act (Dodd-Frank Act). This marks the largest fine levied by the CFPB since the inception of the agency. Additionally, Wells Fargo must pay $35 million to the Office of the Comptroller of the Currency (OCC) and $50 million to the City and County of Los Angeles for other violations.
As the basis for such a large fine, the CFPB alleges that Wells Fargo employees opened about 1.5 million deposit accounts in the names of existing customers without their authorization, opened hundreds of thousands of unauthorized credit cards, and created phony email addresses to enroll customers in online banking, all in an effort to meet sales goals and receive bonuses. Beyond the impropriety of opening accounts without customer knowledge, some consumers were charged overdraft penalties, annual fees, and other charges in connection with these unauthorized accounts. In addition to the $100 million fine, Wells Fargo has been ordered to take remedial steps, including, but not limited to: refunding all penalties and monthly fees charged as a result of their employees' actions; and hiring independent consultants to conduct compliance reviews of the bank's policies, procedures, and practices.
The Dodd-Frank Act, among other things, prohibits unfair, deceptive, and abusive acts and practices against consumers. An act or practice is unfair if it is likely to cause consumers substantial injury, particularly if it imposes a financial burden. In its Consent Order, the CFPB alleges that Wells Fargo employees were more concerned about meeting a sales quota than the well-being of their customers.
The CFPB's announcement, along with the full consent order, may be found here: http://www.consumerfinance.gov/about-us/newsroom/consumer-financial-protection-bureau-fines-wells-fargo-100-million-widespread-illegal-practice-secretly-opening-unauthorized-accounts/.