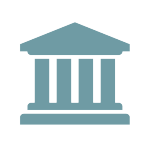 CFPB Issues Winter 2020 Supervisory Highlights
In their twenty-first summary of enforcement action and developments in the financial industry from the Federal regulatory side, the CFPB provides a general overview of enforcement actions being taken in the areas of debt collection, mortgage servicing, payday lending and student loan servicing. Review of enforcement actions in the mortgage industry focuses on servicer violations of Regulation X, including completeness of loss-mitigation applications before evaluating a borrower's loss-mitigation options, and notices of an incomplete application. The Bureau framed its discussions through a 2018 statement focused on how regulatory and supervisory entities should exercise flexibility when working with consumers affected by natural disasters.
In light of this 2018 statement, the Bureau relaxed their enforcement of Regulation X violations to enable lenders to accommodate affected borrowers unable to provide the documentation required of a loss-mitigation application and eligible for a short-term loss-mitigation option.
The highlights noted that violations found by examiners involved servicers working to handle a surge in applications stemming from natural disasters. Specifically, servicers have been granting short-term payment for forbearances to affected consumers and notifying them of these plans over the phone, rather than through official notice.
Despite evidence of Regulation X violations, the examiners charged with finding these violations did not issue any matters requiring attention for the Bureau. These would-be violations have instead been characterized as, "specific efforts to address borrower needs arising from natural disasters."