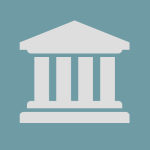 Large Multinational Bank Settles with All 50 States and DC for $575 Million
A large multinational bank reached a $575 million settlement with all 50 states and the District of Columbia for allegedly enrolling customers in programs they did not consent to be enrolled in and charging customers improper fees.
Specifically, the settlement agreement alleges that the bank's employees, to earn incentives, engaged in the following conduct without customers' knowledge or consent: (1) opened accounts in the customers' names; (2) transferred funds between customers' accounts; (3) used customers' information to apply for credit cards; (4) issued debit cards to customers; (5) enrolled customers into online banking services, including bill payment services; and (6) submitted renters insurance and/or simplified term life insurance policy applications and payments for such insurance from customers' checking and/or savings accounts.  Additionally, the settlement agreement reports that the bank improperly charged customers fees for forced-placed collateral protection insurance, guaranteed auto protection, and mortgage rate locks.
Of the $575 million the bank is paying to settle the allegations, over $148 million is to be paid to the State of California, over $47 million to the State of Texas, and over $37 million to the State of Arizona.  The bank also agreed, outside of the settlement agreement, to settle a number of class action lawsuits and pay remediation to its customers for the conduct mentioned above.  Moreover, the state settlement agreement follows a previous $1 billion settlement with federal regulators.
The state settlement agreement can be found here.