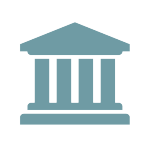 Fannie Mae and Freddie Mac Extend Foreclosure and Eviction Moratoriums
Fannie Mae and Freddie Mac (the GSEs) recently extended the moratoriums on single-family foreclosures through March 31, 2021. Fannie Mae updated Lender Letter 2021-02 and Freddie Mac issued Bulletin 2021-6, both of which require servicers to suspend all foreclosure actions, including foreclosure sales, initiation of any judicial or non-judicial foreclosure process, and move for foreclosure judgment or order of sale. This restriction does not apply to mortgages on property deemed vacant or abandoned.
The GSEs also updated the requirements and flexibilities related to forbearance plans for borrowers impacted by COVID-19. Borrowers with a mortgage backed by the GSEs may be eligible for an additional forbearance extension of up to three months; however, eligibility is limited to, among other requirements, borrowers who are on an active COVID-19 forbearance plan as of February 28, 2021. In its Bulletin, Freddie Mac also revised the COVID-19 payment deferral, which Fannie Mae similarly revised in Lender Letter 2021-07.
See WBK's prior coverage of the GSEs foreclosure moratoriums here.