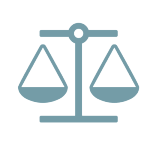 8th Circuit Affirms Dismissal of Servicing Claim for Lack of Actual Damages
The U.S. Court of Appeals for the Eighth Circuit recently affirmed a district court's decision to dismiss an action with prejudice because a plaintiff failed to show injury under RESPA and Minnesota state law governing residential mortgage loans. While the servicer was found to have violated RESPA, the plaintiff did not suffer actual damages.
A plaintiff sued a servicer under RESPA and the Minnesota Mortgage Originator and Servicer Licensing Act (MOSLA), alleging that the servicer failed to provide appropriate responses to his Qualified Written Requests (QWRs). Under MOSLA, a consumer has a private right of action if it is injured by a violation of any federal law regulating residential mortgage loans. A consumer is entitled to actual, incidental and consequential damages, statutory damages, punitive damages, if appropriate, and court costs and reasonable attorney's fees. The plaintiff had sent three alleged QWRs to the servicer, inquiring about mortgage payments that occurred in June 2011, February 2012, and February 2013, and had incurred costs to obtain bank records covering January 2012 to November 2013, as well as attorney's fees. For reasons not relevant to the issue of actual damages, the servicer had only responded with payment information for the period beginning November 2011.
The district court initially granted summary judgment for the plaintiff, and the Eighth Circuit reversed that decision on a previous appeal. The court of appeals had concluded that while the servicer had violated RESPA in responding to the QWRs regarding the earlier payments, the plaintiff had failed to show damages because the expenses he incurred were related to his inquiry into payments in February 2012 and February 2013, to which the servicer had properly responded. The court remanded the case for judgment to enter for the servicer on the RESPA claim and for further proceedings on the MOSLA claim. On remand, the district court dismissed the MOSLA claim for failure to show damages because it was solely predicated on the RESPA claim, which had been dismissed.
The plaintiff appealed again, and this time the Eighth Circuit held that the plaintiff failed to state a claim under MOSLA because only consumers who were "injured by" a RESPA violation had a private right of action. The court of appeals added that a consumer could not manufacture injury by simply filing a lawsuit and incurring court costs and attorney's fees. The expenses that the plaintiff had incurred were not a result of the servicer's RESPA violation, or else had been waived on appeal. The court rejected the plaintiff's argument that "injured by" was an umbrella term that encompassed several types of damages, and that he was not required to show actual injury.