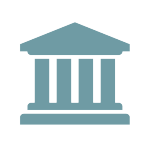 Freddie Mac and Fannie Mae Extend COVID-19 Related Foreclosure Moratoriums
Freddie Mac and Fannie Mae have recently issued COVID-19 related updates with respect to servicing. Freddie Mac issued Bulletin 2021-3 and Fannie Mae issued Lender Letter 2021-02, both extending the previously announced foreclosure moratoriums through February 28, 2021. The moratorium for each requires servicers to suspend all foreclosure actions, including foreclosure sales, initiation of any judicial or non-judicial foreclosure process, and move for foreclosure judgment or order of sale. This restriction does not apply to mortgages on property deemed vacant or abandoned.
In LL-2021-02 Fannie Mae also updates the previously issued LL-2020-02, which was updated multiple times in 2020. Apart from the suspension of foreclosure activities, discussed above, the Lender Letter also reorganizes some of the content in the previous Lender Letter and removes certain policies that have been superseded.
See WBK's previous coverage of Fannie and Freddie's COVID-19 servicing guidance here and here.