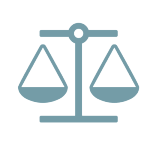 Five States Agree to $4.2M Settlement with Bank over Credit Card Rates
The Attorneys General of five states—Iowa, Massachusetts, New Jersey, North Carolina, and Pennsylvania—recently agreed to a $4.2 million settlement with a national bank over alleged violations of federal and state law related to APRs the bank charged its credit card customers.
The states determined that the bank failed to reevaluate and reduce the APRs of certain consumer credit card accounts as required by the Credit Card Accountability Responsibility and Disclosure Act (CARD Act) and state law. As a result, certain consumers were overcharged interest for more than six years.
The bank identified and self-reported issues with its APR reevaluation methodologies and entered into a consent order with the CFPB in 2018. See WBK's previous coverage for further details.