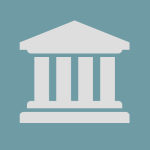 Arizona, Idaho, Nevada, Oklahoma, and Utah Amend Electronic Notarization Regulations
Since 2018, several states have enacted regulations to allow for electronic notarizations. WBK provided information in prior newsletters for Arizona, Idaho, Nevada, Oklahoma, and Utah. Each of these states recently made additional modifications to their respective rules.
Arizona issued a Final Rule that made ministerial changes to its rules, including the renumbering of the sections and adding definitions. Arizona also repealed sections regarding penalties. The changes can be found on page 106. These rules took effect on December 12, 2019.
Idaho adopted a Temporary Rule revising certain sections of the relevant regulations, including notification requirements to the Secretary of State for notaries conducting electronic notarizations, electronic records, and proving the identity of remote individuals. These revisions took effect on January 2, 2020.
Nevada amended its Regulations to add additional requirements for the registration of notaries conducting electronic notarizations and to clarify certain sections of the current rules. These amendments took effect on December 30, 2019.
Oklahoma adopted Emergency Rules to add new sections to Title 655, Chapter 25, adding terms of a notary commission and amending the application process. These rules took effect on January 1, 2020.
Utah revised its electronic notarization Rules to provide guidance on technology and procedures for notaries conducting remote notarizations and solution providers. These changes can be found starting on page 60. These rules took effect on November 1, 2019.