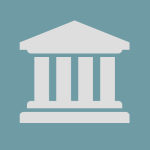 Utah Amends Notary Law to Allow Remote Notarizations
On March 25, 2019, the Utah governor signed into law Utah House Bill 52 (HB 52), amending Utah's notary statute. HB 52 authorizes and establishes requirements for electronic remote notarizations in Utah.
Some of the key provisions of HB 52 include the following:
Establishes requirements and a process for certifying a Utah notary as a remote notary;
Establishes specific requirements for remote notarization, including standards for identification of the individual and the equipment, software, and hardware that may be used to perform a remote notarization;
Amends the general fees allowed to be charged for notarizations and implements fee limitations that specifically apply to remote notarizations;
Requires an electronic journal to be maintained by remote notaries, which must include an audio and video recording of each notarization performed by the notary;
Amends provisions concerning the security, maintenance, and custody of a notary's journal; and
Amends provisions regarding the obtaining, use, surrendering, and destruction of a notary seal.
The changes made by HB 52 go into effect on November 1, 2019.