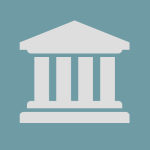 Nevada Adopts Temporary Regulations Regarding Electronic Notarizations
Nevada recently adopted temporary regulations which, among other things, establish the requirements for conducting electronic notarizations and remote notarizations in Nevada.
Some of the key provisions of the temporary regulations include the following:
Provides the registration requirements for electronic notaries public;
Authorizes electronic notaries public to conduct notarizations via audio-video communication;
Clarifies how electronic notaries public can confirm an individual's identity;
Establishes the registration requirements for "solution providers," which are defined as third-party vendors that provide software solutions or other service enabling an electronic notary public to perform his or her duties or complete an electronic notarial act;
Specifies the requirements for using an electronic seal; and
Requires electronic notaries public to maintain an electronic journal for electronic notarizations.
The temporary regulations went into effect on November 8, 2018.