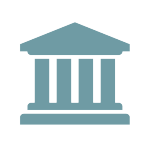 VA Issues VALERI Servicer Newsflash Regarding Reporting on Loans Impacted by Natural Disaster
In a recently published VALERI Servicer Newsflash, the VA indicated that Electronic Default Notification (EDN) events on current loans that are impacted by a natural disaster should not be reported.
As explained in the Newsflash, the "EDN event should only be reported prior to the 61st day of delinquency, with 'Property Problems' as the reason for default, if there has been contact with the Veteran and they plan to abandon the property or pursue an alternative to foreclosure.  When the loan reaches the 61st day of delinquency, servicers should use 'Casualty Loss' as the reason for default when reporting the EDN event."  These instructions will help the VA identify loans that defaulted because of a natural disaster.
Additionally, the VA announced that Black Knight will be updating the VALERI reports database beginning on November 9, 2018 making reports unavailable beginning at 8:00 PM EST until 12:00 PM EST on November 11, 2018.