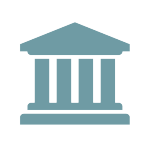 FTC Approves R-Value Final Rule
On October 29, 2018, the FTC issued its final rule regarding the labeling and advertising of home insulation.
R-value represents an insulation product's ability to restrict heat flow and reduce energy costs as a result, and the FTC initially promulgated the R-value Rule (formally referred to as the "Trade Regulation Rule Concerning the Labeling and Advertising of Home Insulation") in 1979. The FTC's recent final R-value Rule, which largely tracks changes proposed in its 2018 Notice of Proposed Rulemaking, incorporates amendments that:
Exempt space-constrained advertisements from the affirmative energy savings claims disclosure requirements;
Specify that the Rule covers commercial and industrial products marketed for and used in residential buildings;
Require marketers to base any voluntary R-value claim made in advertising for non-insulation products on the Rule's ASTM standards;
Eliminate automatic updates to the ASTM test procedures;
Require fact sheets to include installation and air sealing information;
Require online insulation sellers to post, in a manner specified by the Rule, product labels and fact sheets on their websites for covered insulation products sold directly to consumers; and
Make various technical changes to the Rule.
The changes implemented in the final rule are a result of the FTC's two year review of the R-value Rule, in which it reviewed issues such as the economic impact and continuing need for the Rule, as well as the Rule's benefits to consumers and burdens to impacted industry members. The final rule will become effective one year from the date it is published in the Federal Register.  The FTC provides that the final rule reduces regulatory burden, clarifies the Rule's requirements, and assists the FTC in taking action against deceptive energy savings claims for non-insulation products.
The FTC's final R-value Rule can be found here, and the FTC's related press release can be found here.