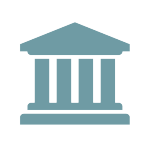 FTC Settles with Online Student Loan Refinancer
An online student loan refinance company has agreed to a consent order with the FTC over claims that the company deceptively advertised the amount student loan borrowers saved or would save by refinancing their loans through its plans.
The FTC alleges that the company inflated the average actual saving for borrowers by excluding certain consumers from its calculations.  For example, the company allegedly excluded borrowers whose new loans had longer terms than the previous student loans those consumers refinanced.  Those borrowers ended up generally paying more money over the life of the loans, and their payments would negatively impact the average savings for all borrowers.  When the company did disclose the exclusions, they were often buried in the fine print.
Additionally, the company also allegedly misrepresented when borrowers would pay more under certain refinancing plans.  Instead of disclosing that a particular borrower would end up paying more with the refinancing, the company would simply state that the consumer would have zero lifetime or monthly savings.
The settlement would prohibit the company from misrepresenting to consumers how much money they will save or have saved using the company's products, unless those claims are backed up by reliable evidence.
The proposed consent order is open for public comment through November 28, 2018, after which the FTC will decide whether to make it final.
The FTC has also issued a letter with recommendations for companies advertising student loans, to review their advertising to ensure that they are not making false or unsubstantiated representations.
The FTC's press release may be found here.