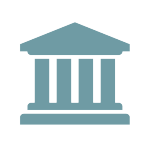 VA Changes Recoupment, Net Tangible Benefit Rules for Some IRRRLs
The VA recently issued Circular Letter 26-19-22 to provide new guidance on the scope and implementation of statutory restrictions on Interest Rate Reduction Refinance Loans (IRRRLs) enacted last year in Section 309 of the Economic Growth, Regulatory Relief, and Consumer Protection Act, as well as the fixes enacted as part of S.1749 this year.  That guidance focuses principally on the recoupment and net tangible benefits calculations.  The Circular states that "[t]he recoupment standard applies to all IRRRLs," including loans where "the term of the loan is decreasing, or where the loan being refinanced is an [ARM]."  The Circular also sets forth disclosure and seasoning requirements.
Notably, the Circular informs lenders that its IRRRL regulations have not been updated to incorporate the changes to VA loan eligibility, and therefore instructs lenders to follow the Circular to the extent it conflicts with existing regulations.
Controversially, the VA suggests (but does not explicitly mandate) that lenders go back and "cure" IRRRLs with application dates on or after May 25, 2018 and prior to the date of the Circular (August 8, 2019), where such loans did not meet either or both of the recoupment or net tangible benefit standards contained in the Circular. Such cure is permitted without prior approval from VA, provided that such action does not cost the veteran anything.