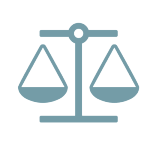 5th Circuit Affirms $298 Million Judgment in FCA and FIRREA Mortgage Fraud Case
The U.S. Court of Appeals for the 5th Circuit recently affirmed a district court ruling against two mortgage companies and their owner for violations under the False Claims Act (FCA) and the Financial Institutions Reform, Recovery and Enforcement Act (FIRREA). In 2011, a branch manager at one of the companies filed a qui tam action under the FCA alleging that the defendants had defrauded the government by fraudulently obtaining FHA insurance for loans that later defaulted. The jury found that the defendants misrepresented their compliance with FHA underwriting guidelines, and that loans held out to be originated by registered branches were loans actually originated by unregistered branches. Finally, the jury also found all three defendants were liable under FIRREA for false certifications about their compliance with HUD's quality control requirements. The district court awarded treble damages and penalties under the FCA against one company and the owner totaling $23.1 million, against the other company totaling $268.8 million, and FIRREA penalties of $2.2 million against each defendant.


On appeal, the defendants challenged the sufficiency of the evidence, the methodologies presented by the government's expert witnesses, and the court's decision denying the defendant's request for mistrial after dismissing a disruptive juror. The court rejected the defendants' argument that proximate cause required the plaintiff to establish that a specific false statement was the reason for a specific loan default. The court found that the false statements regarding the unregistered branches "distorted the risk perceived by HUD, which caused it to insure more loans and incur more losses than it would have otherwise," and was "more than enough evidence for a jury to find that the false statements were a proximate cause of the losses." The court found also that any challenge by defendants to the relevance or reliability of the plaintiff expert's loan sampling methodology had been waived by defendants when they agreed to aspects of the sampling methodology during discovery. Finally, the court found that the district court was justified in dismissing the juror for reasons that did not involve the deliberative process, such as a failure to be candid or a refusal to follow instructions, and that the district court's denial of the defendants' motion for a mistrial was not in error.