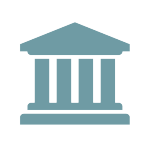 GSEs Delay Mandatory Use of Redesigned URLA
On August 8, 2019, at the direction of FHFA, Fannie Mae and Freddie Mac (the GSEs) announced that they are making certain modifications to the redesigned Uniform Residential Loan Application (URLA) and delaying the mandatory use period for the redesigned form. The mandatory use period was scheduled to begin on February 1, 2020, but will now begin at a future, still undisclosed, date.
Note that the GSEs plan to make the following changes to the redesigned URLA:
Removing the Language Preference and the Homeownership Education and Housing Counseling questions (the GSEs noted that a voluntary consumer information form, which will not be part of the URLA, will be developed to collect this information);
Revising the statement on "Use and Sharing of Information" to address specific uses of borrower data;
Moving the Military Service question to a new section; and
Making minor edits for consistency and usability throughout the URLA.
WBK previously covered the publication of the redesigned URLA here and the delay of its optional use here.