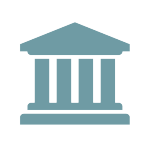 VA Announces Expanded Home Loan Eligibility for Certain National Guard Members
The VA recently released Circular 26-21-08, which announces expanded eligibility for VA home loan benefits for certain members of the National Guard and provides guidance on the process for obtaining a Certificate of Eligibility.
The VA's announcement follows the enactment of Public Law 116-315 (PL 116-315), which, among other things, expands the definition of "veteran" for purposes of VA home loan benefits to include National Guard members who have performed not less than ninety cumulative days of full-time National Guard duty, of which at least thirty days were consecutive. Circular 26-21-08 also explains that the expanded eligibility is retroactive and applies to current as well as former National Guard members who otherwise qualify.
Circular 26-21-08 will be rescinded on April 1, 2024.