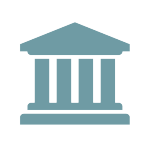 CFPB Issues Updated Debt Collection Small Entity Compliance Guide
The CFPB recently published an updated Debt Collection Small Entity Compliance Guide. The updated guide incorporates contents from the Fair Debt Collection Practices Act Final Rule that was issued in December 2020, which WBK previously covered here.
Specifically, the updates to the guide include, in part, new discussions related to: (i) the prohibition against legal action and threats of legal action to collect of time-barred debt, (ii) the prohibition on passive collection, and (iii) the model validation notice. The updates also incorporate the December final rule into revised discussions related to validation information, the prohibition against overshadowing consumer rights, and requests for original-creditor information. Further, the CFPB made various miscellaneous administrative changes throughout the guide.