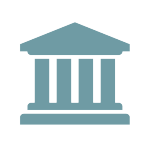 FHA Revises Standard Single Family Servicing Policies
In their latest Handbook 4000.1 Transmittal, FHA announced multiple updates, including the publication of updates to the Servicing and Loss Mitigation section (Section III) of the Handbook. Several standard operational requirements for servicers were streamlined. The updates incorporate actions FHA has taken to assist and support those borrowers experiencing financial hardships due to COVID-19 and include, among others:
A revised loss mitigation waterfall;
Streamlined documentation requirements to avoid unnecessary delays and to align more closely with standard industry servicing practices; and
A revised structure for certain allowable costs and fees that corresponds with fee structures used by other industry participants.
Mortgagees may implement the updates to HUD's policies immediately, but they must be implemented no later than August 17, 2021.