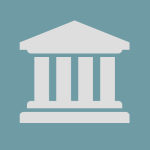 U.S. Supreme Court Limits Forum Shopping
On June 19, 2017, the U.S. Supreme Court held that California state courts did not have specific jurisdiction to hear the claims brought by plaintiffs in a class action who are nonresidents, because there was not an adequate link between the state and the nonresidents' claims. The 8-1 decision, written by Justice Samuel A. Alito Jr., rejects a more liberal standard for allowing state courts to exercise personal jurisdiction over out-of-state defendants, and carries significant implications for how plaintiffs should evaluate where corporate defendants can be sued.
The case involved several hundred individuals, from 33 states, consisting of 86 Californians and 592 residents from other states, alleging product liability and other claims under California state law. The defendant drug manufacturer that made the drug at issue, marketed the drug nationwide and sold more than 180 million pills in California, generating more than $900 million in the sales. The defendant is incorporated in Delaware and only maintains substantial operations in both New York and New Jersey.
The California Supreme Court allowed the suit to proceed in state court. The court found that, because the defendant had such extensive contacts with California and because of the similarity of the California residents' and nonresidents' claims, the California courts had specific jurisdiction over the nonresidents' claims.
By way of background, specific jurisdiction is one of two ways that plaintiffs can establish sufficient contact with a state so that state courts can exercise personal jurisdiction over a corporation and entertain a nonresident's claim. The other approach being general jurisdiction, which is generally limited to the forum state where the corporation is incorporated or has its principal place of business.
The U.S. Supreme Court reversed the state court's decision, holding that allowing the out-of-state plaintiffs' claims to proceed in California state court would violate the Fourteenth Amendment's Due Process Clause.  The Supreme Court ruled in favor of the defendant because the California court failed to identify an adequate link between the state and the nonresidents' claims. The nonresidents were not prescribed the drug at issue in California, did not purchase the drug in California, did not ingest the drug in California, and were not injured by the drug in California. That other plaintiffs were prescribed, obtained, and ingested the drug in California, and allegedly sustained the same injuries as the nonresidents, does not create specific jurisdiction over the nonresidents' claims.
As the Court explained, "[w]hat is needed – and what is missing here – is a connection between the forum and the specific claims at issue."
The text of the opinion is available here: https://www.supremecourt.gov/opinions/16pdf/16-466_1qm1.pdf.