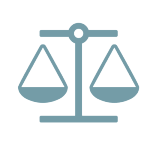 Federal Jury Awards a Class of Consumers $60 Million in Damages Stemming from Violations of the Fair Credit Reporting Act
On June 20, 2017, a federal jury issued a $60 million dollar verdict against a consumer reporting agency for incorrectly indicating on consumer reports that individuals were on the Office of Foreign Assets Control's ("OFAC") Specifically Designated National and Blocked Persons list ("List").
By way of background, Plaintiff applied for financing to purchase a car.  The car dealership refused to extend credit because there was an "OFAC alert" on his consumer report (commonly called a "credit report"), indicating that Plaintiff was on the List.  In fact, the OFAC alert was for a similarly-named individual who was not related to or connected to Plaintiff.  Allegedly, the Defendant consumer reporting agency did not use information such as birth dates or other identifiers when matching consumers to individuals on the List, which led to false positives.  When Plaintiff contacted Defendant regarding the mistake, he was told by representatives that no such alert existed and he was therefore unable to dispute the alert.  Additionally, Plaintiff was informed that if he obtained a copy of his consumer report, it would not include any OFAC alerts.  After further correspondence with Defendant, Plaintiff received a letter with the OFAC record that Defendant considered a possible match.
Plaintiff filed a class action lawsuit on behalf of all similarly situated consumers alleging that Defendant violated the Fair Credit Reporting Act ("FCRA") and its analogue under California law, the California Consumer Credit Reporting Agencies Act.  Defendant made a number of counter-arguments, including that Plaintiff did not suffer any harm because he was able to purchase a car in the same timeframe and on the same terms.
The jury ultimately sided with Plaintiff on all counts and found that Defendant willfully: (1) failed to follow reasonable procedures to assure the maximum possible accuracy of the OFAC information it associated with members of the class; (2) failed to clearly and accurately disclose OFAC information in the written disclosures it sent to members of the class; and (3) failed to provide class members with a summary of their FCRA rights with each written disclosure made to them.
The jury found for the Plaintiff class on all counts and awarded each class member $984.22 in statutory damages and $6,353.08 in punitive damages. The parties stipulated to a class consisting of 8,185 individuals.
The case is Ramirez v. Trans Union, LLC.