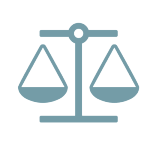 "LIBOR Fraud" Claims Judicially Estopped and Time-Barred
The Second Circuit Court of Appeals recently affirmed the dismissal of LIBOR- fraud claims against a major bank and two subsidiary banks on the grounds the claims were judicially estopped and time-barred.
BPP Illinois, LLC, et al. v. The Royal Bank of Scotland Group, PLC, et al. concerned a $66 million loan-and-swap arrangement between a group of hotel-related businesses, investors, and a subsidiary bank. The net effect of the arrangement resulted in the businesses paying the bank approximately 4.8% above the U.S. Dollar London Interbank Offered Rate ("LIBOR").
The businesses filed for bankruptcy in 2010.  While the bankruptcy proceedings were taking place, but before the bankruptcy reorganization plan was confirmed in October 2011, media reports implicated the bank in improper LIBOR manipulation.  The businesses, however, failed to list LIBOR-fraud claims against the banks in their bankruptcy assets schedule.
After the bankruptcy case closed in 2012, the businesses, as well as their investor and guarantors, sued the banks in federal court.  The claims alleged the banks fraudulently induced the businesses to enter into the loan-and-swap arrangement.
The initial motion to dismiss was granted, but partially overturned by the Second Circuit.  On remand, the district court dismissed the businesses' claims for LIBOR-fraud on the basis of judicial estoppel.  The district court also denied the investor and guarantor requests for leave to amend their claims, because those claims were time-barred.
Plaintiffs again appealed, and the Second Circuit affirmed.  The Second Circuit stated judicial estoppel prevents a party from asserting a factual position in one legal proceeding that is contrary to a position successfully advanced in another.  The failure to include LIBOR-fraud claims in the assets schedule of the businesses during the bankruptcy was equivalent to representing no such claims existed.  The bankruptcy court had adopted this position when it confirmed the plan.  Consequently, assertion of such claims now would give the businesses an unfair advantage at its former creditors' expense.
The Court also agreed the requests to amend by the investors and guarantors were properly denied as untimely.  The parties had voluntarily entered into a scheduling order prohibiting amendments after a certain date, which had passed.  "Good cause" to amend after the deadline had not been shown.