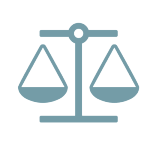 Third Circuit Upholds Higher Pleading Standard in Fraud Case
The Third Circuit recently upheld a district court's dismissal of a claim under the False Claims Act ("FCA"), because the initial complaint did not clearly specify the fraudulent acts defendants had committed. In cases where a claim under the FCA includes an allegation of fraud, courts have required plaintiffs to meet the heightened pleading standard of Rule 9(b), Fed. R. Civ. P., identifying the "who, what, when, where, and how" of the events at issue. Although plaintiff attempted to amend her original complaint, the Court found the proposed amendment still did not provide specific allegations, and denied the request.
Under the FCA, courts have recognized two categories of false claims: factually false claims, where the claimant knowingly makes a misrepresentation of fact to the government to get a claim paid; and legally false claims, where a claimant misrepresents compliance with an applicable statute or regulation in order to get a claim paid.
United States ex rel. Whatley v. Eastwick College et. al. was an action brought by a former student of the college alleging defendants made misrepresentations to the federal government in order to obtain fraudulent payments from federal education programs. For example, the plaintiff claimed the school defrauded students through various fake fees and exorbitantly priced books, the costs of which the school allegedly passed on to the government. The complaint failed because the plaintiff did not state how these actions resulted in factually false claims made upon the government for the purpose of obtaining fraudulent payments – the "when, where, and how" required by the FCA. Similarly, the plaintiff did not direct the court to any statute or regulation requiring the so-called fraudulent fees or exorbitant prices to be set within a certain range – necessary for a finding of legally false claims. Without this type of showing, the district court held the plaintiff had not satisfied the heightened requirements for cases involving fraud.
The Court of Appeals affirmed the lower court's ruling that plaintiff's claims were not sufficient as they were mere "conclusory assertions." The plaintiff never detailed any specific misrepresentations made by the defendants to the government, nor could the plaintiff describe any statutes or regulations the defendants had broken through their alleged behavior.
In an attempt to meet these standards, the plaintiff asked the lower court for permission rectify the shortcomings by filing another complaint. After both the lower and appellate courts reviewed the proposed submission, they held that it continued to rely on conclusory assertions devoid of factual support. The proposed amended complaint did not allege any misrepresentation made to the government to obtain fraudulent payments.
The full opinion may be found here: http://www2.ca3.uscourts.gov/opinarch/153019np.pdf.