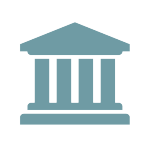 Federal District Court Issues Preliminary Injunction Halting New DOL Requirements for Minimum Wage and Overtime Exemption
The U.S. District Court for the Eastern District of Texas has issued a preliminary injunction against most of the U.S. Department of Labor's changes to the minimum wage and overtime exemption requirements.
The new requirements would, among other things, increase the minimum salary requirements for the exemption for executive, administrative, and professional employees to $913 per week. The requirements were scheduled to become effective December 1, 2016.
The Court preliminarily held, in an order dated November 22, 2016, that the DOL impermissibly replaced the duties and responsibilities tests for the executive, administrative, and professional exemptions with a strict salary level test. The Court found that the DOL had gone beyond its authority in the Fair Labor Standards Act by stating that employees earning a salary of less than $913 per week would not qualify for an exemption irrespective of the employees' duties and responsibilities.
The Court did not enjoin implementation of the changes to highly compensated employees, including the minimum requirement that such employees receive at least $134,004 per year.
The Court decision creates difficult choices for employers, most of whom had already spent significant time in analyzing and adjusting compensation structures in anticipation of the new rule. Adding to the uncertainty, the DOL could seek to have the injunction removed. The incoming administration also could seek to weigh in on the subject. Employers should handle communications with employees carefully in this area.