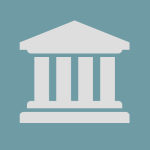 NY Department of Financial Services Issues Guidance on Compensation Incentives
Last month, the NY Department of Financial Services issued guidance to ensure state regulated banks do not employ incentive arrangements that encourage improper corporate practices.
Specifically, the NYDFS advised that no incentive compensation should be tied to employee performance indicators without effective risk management, oversight and control. The guidance states that any incentive compensation must meet, at a minimum, these principles:
Balance between risk and rewards, ensuring appropriate review of amount of risk associated with financial results;
Effective controls and risk management, with internal controls supporting development and maintenance of such compensation policies; and
Effective corporate governance, including active oversight by the board of directors.