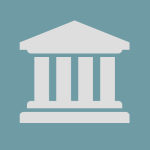 Rhode Island Issues Updates to Its Financial Institution Law
Rhode Island recently passed a bill modifying certain provisions of its financial institution law to provide clarifications and to eliminate requirements that it deemed to be unnecessary. As an example of some of the key highlights included in the amendments, the definition of "Lender" has been revised to include a person who makes or funds a "retail installment contract," as such term is now defined. The bill also defines a "remote location" to include a location meeting certain requirements "at which an employee of a licensee may provide services for the licensee notwithstanding that such location differs from the place of business named in the license or a branch certificate issued to the licensee." Section 19-14-25 of the General Laws has been updated to incorporate the new "remote location" definition and to articulate additional requirements.
Moreover, the bill modifies the financial institution law to mandate the use of the Nationwide Multistate Licensing System in certain contexts, such as in complying with the reporting requirements in Section 19-14-22. In addition, the bill revises the tying requirements at Section 19-14-24 to prohibit a licensee from conditioning "any sale on the requirement that the consumer purchase any other product or service from a specified provider including those providers with whom the licensee is sharing office space."
The act took effect upon passage.