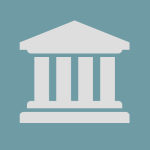 North Carolina and Rhode Island Enact Laws Regarding Remote Notarization
North Carolina and Rhode Island recently enacted legislation to permit remote notarization.
The North Carolina bill, House Bill 776 (HB 776), authorizes remote electronic notarization and specifies the circumstances under which a remote electronic notarization may be permissibly performed. HB 776 also establishes requirements and procedures for remote electronic notarizations and introduces a criminal record check requirement for remote electronic notaries. HB 776 will go into effect on July 1, 2023.
The Rhode Island bill, House Bill 7363 (HB 7363), permits performing notarial acts for remotely located individuals. HB 7363 establishes requirements for performing notarial acts remotely, including when such acts are permitted and how they are to be evidenced. HB 7363 went into effect on June 30, 2022.