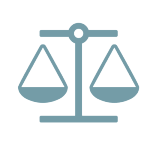 Agencies Fine Bank $225 Million over Administration of Unemployment Benefits
A large national bank recently entered into a consent order with the CFPB and two separate consent orders (a civil money penalty order and a cease and desist order) with the OCC to settle the agencies' claims that consumers were improperly denied access to unemployment benefits as a result of the bank's automated fraud filter. The CFPB's consent order imposes a civil money penalty of $100 Million along with other requirements, and the OCC's civil money penalty order imposes a civil money penalty of $125 Million, among other requirements.
The bank, which administers unemployment benefits in several states by issuing prepaid debit cards to consumers, allegedly changed its fraud detection program during the COVID-19 pandemic in an attempt to address a substantial increase in unauthorized transaction claims after the CARES Act significantly expanded unemployment benefits eligibility. The bank allegedly changed its practices for investigating prepaid debit cardholder notices of error to solely rely on an automated fraud filter, which it allegedly knew or should have known would incorrectly determine that no error occurred, and which led to its incorrectly freezing or blocking the accounts associated with such claims, leaving affected consumers unable to access their unemployment benefits. Among other alleged failures, the bank allegedly failed to provide timely and full credit for unauthorized transactions to affected consumers and retroactively applied its fraud filter to unauthorized transaction claims, resulting in the reversal of credit already provided by the bank to resolve those claims, without advance warning to affected consumers.
The alleged practices, according to the OCC, reflect inadequate risk management practices, internal controls, and oversight and amount to "unsafe or unsound practices" and "unfair and deceptive practices" in violation of the FTC Act. According to the CFPB, the alleged practices violated the CFPA's prohibition on "unfair" and "abusive" acts and practices as well as the Electronic Fund Transfer Act (EFTA) and its implementing Regulation E.
The consent orders, among other things, require the bank to develop a comprehensive compliance plan and perform a comprehensive risk assessment of its unemployment benefits program. The bank is also subjected to other compliance and reporting requirements under the terms of the consent orders. In addition to the civil money penalties totaling $225 Million, the bank will be required to provide monetary compensation to affected consumers.
In entering the OCC's consent orders, the bank neither admitted nor denied any of the OCC's findings. In a separate stipulation, the bank agreed to the terms of the CFPB's consent order without admitting or denying any wrongdoing.