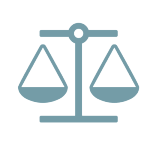 Regions Bank Reaches $52.4 Million Settlement to Resolve Alleged False Claims Act Liability Arising From FHA-Insured Mortgage Loan Origination Practices
On September 12, 2016, Regions Bank (Regions), reached agreement with the U.S. Department of Justice (DOJ) to pay $52.4 million to settle alleged fraud claims arising from the lender's participation in the Department of Housing and Urban Development's (HUD) Federal Housing Administration insurance program between 2006 and 2011.  DOJ alleged that Regions knowingly originated and underwrote mortgage loans that did not meet HUD guidelines, resulting in the submission of false claims to the government.  This settlement represents a continuation of DOJ's recent efforts to scrutinize originators of federally-backed loans under the False Claims Act. 
In connection with the settlement, Regions admits that, between 2006 and 2011, it certified for FHA insurance mortgages that did not meet certain HUD underwriting requirements regarding borrower creditworthiness.  Regions underwriting staff overstated, or failed to confirm, borrower income; failed to verify borrower employment; understated borrower liabilities; and failed to confirm the source and nature of gift funds, among other deficiencies.  Accordingly, Regions originated many loans which allegedly were not eligible for FHA mortgage insurance. 
During the same time frame, Regions admits having failed to maintain a compliant quality control program by not consistently reviewing an adequate sample of FHA-insured loans.  HUD requires lenders to analyze either 10 percent of all FHA loans originated, or a statistically random sample that provides a 95 percent confidence level with 2 percent precision.  Though Regions did attempt to analyze statistically random samples, the lender failed to update its sampling algorithm regularly over the six-year time frame by neglecting to update its "Anticipated Defect Rate."  This rate corresponds to the percentage of loans underwritten by Regions, which were expected to contain material underwriting defects.  As a result, Regions reviewed significantly fewer loans than required by HUD.
Additional deficiencies to Regions' quality control program included the lender's failure to appropriately respond to findings exceptions and trends, and to review all Early Payment Defaults—loans 60 days past due within the first six months after originations.  Instead, at various times prior to 2011, Regions reviewed only those loans that became 90 days past due.                  
Last, Regions acknowledges having not fully adhered to HUD's self-reporting requirements, which require lenders to report "findings of fraud" or "other serious violations" to HUD.  Regions did not self-report any materially deficient loans to HUD until 2011.  The settlement, however, fails to acknowledge the widespread disagreement over self-reporting requirements prior to HUD guidance on the issue in 2013. 
Weiner Brodsky Kider PC regularly represents mortgage lenders and servicers throughout the United States against alleged violations of federal and state laws, including the False Claims Act.