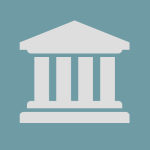 Massachusetts Adopts Provisions Under its Truth in Lending Regulation
On August 12, 2016, Massachusetts amended its Truth in Lending regulations, 209 CMR 32.00, to closely align its disclosure requirements with the disclosure requirements under federal law.
The Massachusetts Office of Consumer Affairs and Business Regulations, Division of Banks adopted provisions under Massachusetts' Truth in Lending regulation to ensure that compliance with the open-end credit periodic statement disclosure requirements under Regulation Z, 12 C.F.R. § 1026.5(b)(2), constitutes compliance with the Massachusetts' Truth in Lending requirements for periodic statements. Also, compliance with 12 C.F.R. § 1026.7(a) of Regulation Z regarding open end credit periodic statements affecting home-equity plans constitutes compliance with Massachusetts law.
In addition, Massachusetts now permits credit card issuers to deduct all or part of a cardholder's debt from a deposit account if previously authorized by the cardholder in a separate written agreement. The written agreement must include a conspicuous warning that the cardholder does not have to sign the agreement to obtain a credit card.
Furthermore, the variable rate adjustment disclosures for closed end credit must now be given no later than 30 days and no earlier than 90 days before a rate change. This requirement under the revised Massachusetts regulations now closely aligns with the requirement under the federal Truth in Lending Act.
Moreover, the amended regulations gives the Massachusetts' Commissioner of Banks the power to waive, in writing, the state regulations in favor of the federal provisions.
Finally, two new sections were added which require creditors, mortgage brokers, and settlement agents to comply with TRID's Loan Estimate and Closing Disclosure requirements.
These changes went into effect on August 26, 2016.
A copy of the revised Massachusetts regulations can be found at: http://www.mass.gov/ocabr/docs/dob/209cmr32-00-redlined-amend-08262016.pdf.