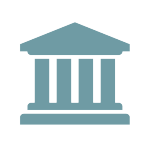 HUD OIG Finds DE Lender Did Not Comply with FHA Origination Regulations
On September 12, 2016, the U.S. Department of Housing and Urban Development (HUD) Office of Inspector General (OIG) issued the final results of an audit conducted on a longstanding Direct Endorsement (DE) lender.  The HUD OIG found that the lender did not always comply with HUD Federal Housing Administration (FHA) origination requirements and recommended a number of remedial measures.
As part of the audit survey, the HUD OIG found that Evergreen Moneysource Mortgage Company, doing business as Evergreen Home Loans (Evergreen), did not identify unacceptable restrictive covenants on 14 FHA loans that received down payment assistance.  The restrictive covenants put borrowers at risk of paying more than the down payment assistance provided.   
The HUD OIG also found that three additional loans reviewed included significant underwriting deficiencies (e.g., did not consistently identify warning signs of irregularities, correctly calculate income or identify all liabilities), indicating that this was a result of company procedures that did not provide for underwriters or the closing department to review all closing documentation associated with second mortgages before closing. The HUD OIG also alleged that the company's underwriters failed to exercise due diligence and prudent underwriting. The alleged result of these issues is an increased risk of losses of more than $1.1 million to the FHA insurance fund.
The report also alleged that the company did not have adequate internal controls in order to reasonably ensure that it originated loans in compliance with HUD requirements and prudent lending practices.
As a result of these findings, the HUD OIG recommended that HUD's Acting Deputy Assistant Secretary for Single Family Housing require Evergreen to take the following actions: (1) "work with HUD to nullify the restrictions on conveyance that violate HUD policy or indemnify HUD against future losses of $867,134 for the 14 loans;" (2) indemnify HUD for three actively insured loans, which could result in potential losses if they are foreclosed upon and resold; (3) develop procedures to ensure that the company reviews all closing documents before closing the loan (including closing documents for second mortgages associated with down payment assistance); and (4) ensure that the company properly trains its employees on HUD underwriting requirements, including unallowable restrictions on conveyance. 
Finally, the HUD OIG also recommended that the HUD Associate General Counsel for Program Enforcement "pursue civil and administrative remedies if legally sufficient."
The HUD Announcement and audit findings can be accessed here: https://www.hudoig.gov/reports-publications/audit-reports/evergreen-home-loans-las-vegas-nv-branch-did-not-always-comply.