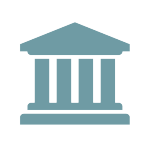 GSEs Outline Plans to Serve Underserved Communities
Recently, Fannie Mae and Freddie Mac released their Underserved Market Plans for the 2022-24 calendar years. These plans stem from FHFA's 2016 issuance of the Enterprise Duty to Serve (DTS) Underserved Market Rule, which (1) charged Fannie Mae with the task of more explicitly servicing key underserved markets such as manufactured housing and affordable housing preservation, and (2) charged Freddie Mac with the task of providing additional liquidity and improving the distribution of investment capital to serve low-income families within such markets.
FHFA is accepting public input on the proposed Plans during a 60-day public input period, which began on May 18, through its public input webpage.