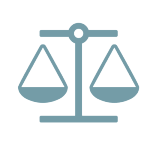 Pennsylvania Attorney General Enters $11M Consent Petition With Fintech In 'Rent-To-Own' Loan Fee Suit
On May 15, 2023, the Pennsylvania Attorney General entered into a consent petition with a digital finance company, resolving claims the company had utilized deceptive financing agreements, and targeting low-income citizens. The company also agreed to refrain from using certain terms in advertising its rental-purchase agreement and retail installment contract products; to make specific, clear disclosures to customers; and to perform annual reviews of its materials to make sure it is in compliance, among other remedial requirements.
The Attorney General filed suit in May 2020, alleging that the company deceptively advertised its one-year rent-to-own agreements as "100-day cash payoffs" in violation of several Pennsylvania consumer protection statutes. Consumers allegedly discovered that instead of 100-day contracts, they had signed 12-month contracts with interest rates as high as 152% after signing the arrangement. The complaint also claimed that, in many cases, businesses signed financing arrangements with the company on behalf of customers without their consent or knowledge, thereby misleading the consumer about both the formation and the conditions of the real agreements. These claimed tactics targeted individuals from low-income backgrounds who lacked access to other types of credit.
The company did not admit to any of the Attorney General's allegations and continues to expressly deny any wrongdoing in the case.