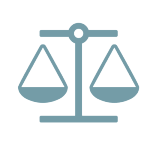 Colorado Holds that CARES Act's 30-Day Notice Provision Is Still in Effect
The Colorado Supreme Court recently held that the 30-day eviction notice requirement under the CARES Act is still in effect. Colorado joins Washington, Oklahoma, and Connecticut that have also held the same.
The CARES Act (Act) imposed a temporary moratorium on evictions, which was originally set to expire on July 24, 2020. The Act also included a notice provision requiring landlords of certain covered properties to provide tenants with 30-day notices before initiating eviction proceedings. Unlike the moratorium provision, the notice provision did not include an expiration date. Under Colorado law, landlords are only required to provide 10-day notice.
On December 6, 2022, the landlord provided the tenant with a 10-day notice and initiated eviction proceedings 23 days later in county court. The tenant moved to dismiss for lack of jurisdiction, arguing that the landlord had failed to comply with the CARES Act's 30-day notice requirement. The county court denied the tenant's motion, finding that the CARES Act's notice provision had expired and that Colorado's notice requirement was controlling.
On direct appeal to the Colorado Supreme Court, the Court held that the CARES Act's notice provision was still in effect, preempting Colorado law. It found the language of the CARES Act to be clear and unambiguous. While Congress provided an expiration date for the moratorium provision, it did not include an expiration date for the notice provision, and the Court could not otherwise insert one.
The case is In re Arvada Vill. Gardens LP v. Garate, 2023 CO 24 (May 15, 2023).