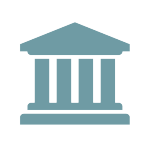 FinCEN Fines South Dakota-Chartered Trust Co. $1.5M For Failing to File Suspicious Activity Reports
On April 26, 2023, the U.S. Treasury's Financial Crimes Enforcement Network (FinCEN) entered into a consent order with a South Dakota-chartered trust company, for allegedly violating the Bank Secrecy Act (BSA) by willfully failing to file Suspicious Activity Reports (SARs). FINCEN asserted that the trust company, which by its activities qualified as a "bank" under the BSA, had a "severely underdeveloped" anti-money laundering process, which resulted in the trust company's failure to identify "hundreds of transactions" that needed to be reported.
For the period in question, the trust company only had "a single compliance employee" who was responsible for conducting a daily review of the trust company's activity for "potentially suspicious transactions," who would then escalate any transactions identified as suspicious to the trust company's compliance officer. These daily reports did not contain "contextual information" about the trust company's client, and omitted information relating to the client's source of funds or counterparty (beyond originator or beneficiary name). The compliance analyst had to review these reports, containing thousands of transactions per day, manually, making it difficult for the analyst to find red flag transactions.
This limited staffing and review process was kept in place while the trust company increased business with "high-risk" clients in Latin America who allegedly demonstrated red flags by requesting anonymity, attempting to open accounts without identification, and by opening nominally funded accounts, which then had rapid increases in their balances. Even with an additional "written" reporting requirement for all staff, the trust company only filed four SARs during this time and only one could have been the result of the manual review process. However, FinCEN identified "hundreds" of suspicious transactions that went unreported during this period; a finding it asserts demonstrated the trust company's willful violation of the BSA.
The trust company has been ordered to pay $1.5 million under the consent order and to issue a detailed report after conducting a SAR Lookback Review to review all transactions during the relevant period to determine if other violations occurred.