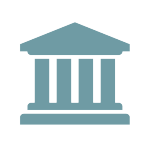 Payday Loan Lead Aggregator and its Owner to Pay $350,000 to Resolve CFPB UDAAP Claims
Pursuant to a recent Consent Order issued by the CFPB against an online lead aggregator, and a proposed Stipulated Final Judgment and Order to resolve a related lawsuit against the lead aggregator's owner, the lead aggregator and its owner are ordered to pay a combined $350,000 for allegedly steering consumers toward lenders who offered illegal payday and installment loans that were void in the consumer's state.
In the actions, the CFPB alleged that the lead aggregator regularly sold leads for consumers located in states where the resulting loan was void based on violations of state licensing requirements or interest rate limits.  The CFPB further alleged that the lead aggregator knew in advance of its sales the identity of each purchaser and whether they were likely to abide by such state laws, and, therefore, knew or had reason to believe that the leads it sold were likely to result in loans with interest rates exceeding state usury limits or otherwise failing to comply with state law.  The CFPB found this to constitute an abusive act or practice under its UDAAP standards.
Under the Consent Order, the lead aggregator is ordered to pay a $100,000 civil money penalty and agreed to undertake reasonable efforts to ensure that the leads it sells do not result in consumer loans that are void in whole or in part under state law in the consumer's state of residence.
Under the proposed Stipulated Final Judgment and Order, which requires approval from the U.S. District Court for the Central District of California, the lead aggregator's owner would be required to pay $250,000 in civil money penalties, undertake reasonable efforts to make sure that all loans offered to consumers are valid in the states where the consumers live, and also review consumer-facing content of lead generators from which the lead aggregator accepts leads to reasonably ensure that it does not contain misleading, inaccurate, or false statements and prominently discloses to consumers an accurate description of how the lead aggregator will receive, convey, and process leads.
The Consent Order can be found here, and the proposed Stipulated Final Judgment and Order is available here.