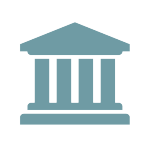 FDIC Issues Revised Guidelines for Appeals of Material Supervisory Determinations
This week the FDIC released newly adopted and revised Guidelines for Appeals of Material Supervisory Determinations ("Guidelines"), which govern appeals by FDIC-supervised institutions to Division Directors and the Supervision Appeals Review Committee.  The revised Guidelines provide a larger range of circumstances under which banks may appeal a material supervisory determination and also attempt to enhance consistency with the appeals processes of federal banking agencies.
The Guidelines permit the appeal of the level of compliance with an existing formal enforcement action, the decision to initiate an informal enforcement action, and matters requiring board attention.  The revised Guidelines also provide that a formal enforcement-related action or decision does not affect an appeal that is pending under the Guidelines and make additional opportunities for appeal available.  Additionally, the Guidelines now provide for the publication of annual reports on Division Directors' decision with respect to material supervisory determinations.
More information on the revised and adopted Guidelines can be found here: https://www.fdic.gov/news/news/financial/2017/fil17042a.pdf.