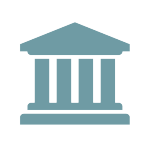 OCC Penalizes Bank For Mortgage Servicing Violations And Untimely Payment Change Notices
The Office of the Comptroller of the Currency (OCC) announced a $32.5 million civil penalty against a national bank for violations of a consent order first issued in 2011 surrounding the bank's mortgage servicing and foreclosure practices. The OCC found the bank failed to make timely corrections to deficiencies in bank practices identified in the aftermath of the housing crisis, and violated the original consent order and subsequent amendments to it, from October 1, 2014 through September 30, 2016.
These failures impacted the bank's ability to protect depositors, customers, and shareholders, and the OCC's penalty was aimed at ensuring the bank's safe and sound operations going forward.
The 2011 consent order followed an OCC investigation of the bank's practices related to foreclosure proceedings. That investigation uncovered improperly notarized foreclosure-related affidavits and mortgage-related documents, misleading statements in foreclosure notices, inadequate staffing resources, and poor oversight of foreclosure litigation activities of bank employees and third-party providers, among other violations. As a result, the bank was required to create and maintain a compliance committee, a comprehensive action plan, and other forms of internal controls and reporting.
Despite those controls, the OCC found the bank failed to correct deficiencies from the 2011 consent order in a timely manner and violations continued even after the amendments to the consent order were put in place. In part, the OCC found that the bank's non-compliance with bankruptcy rules in the form of approximately 1,700 customer accounts with missing, untimely and/or incorrect Payment Change Notices, errors which required the bank to make $3.5 million in remediation payments, was further evidence of unsafe and unsound practices warranting the civil penalty.