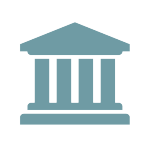 OCC Issues a Report on Risks Facing National Banks and Federal Savings Associations
The Office of the Comptroller of the Currency ("OCC") issued a report on January 5, 2017 regarding the risks that national banks and federal savings associations will continue to face in 2017. The OCC covered four main areas where it considers the risks to be highest, including: strategic risks; competitive pressures and continued growing credit risk appetite; operational risk; and compliance risk.
For 2017, the OCC considers strategic planning vitally important, because banks are actively searching for revenue and market niches which increases the bank's strategic risk. Furthermore, banks continue to adopt innovative products, services and processes in response to the ever-changing demands for financial services such as fintech which again increases strategic risk.
The OCC believes that underwriting standards have decreased due to competitive pressures. In its report, the OCC observed that banks have eased underwriting practices to boost loan volume and respond to competition from nonbank lenders. The OCC found that the underwriting standards were the weakest in commercial real estate portfolios in smaller banks.
The report also addressed the fact that operational risk remains high as banks adapt business models to address transforming technology and respond to increasing cyber-attacks. Furthermore, the OCC reported that control breakdowns which lead to the exploitation of personal information erode the public's trust in the banking system, and banks should work toward a more effective system to detect and address fraud in 2017.
Finally, the OCC believes that compliance regarding the Bank Secrecy Act and Anti-Money Laundering requirements remains a risk. Although the report commended bank management and compliance teams for working hard to implement new and revised consumer protections, the OCC found that working with third parties to implement these new protections can increase compliance risk. The OCC encourages banks to implement a strong due diligence process and monitor third parties on an ongoing basis.
The entire OCC report can be found here: https://www.occ.gov/news-issuances/news-releases/2017/nr-occ-2017-4.html.