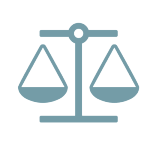 Judge Grants Interlocutory Appeal on CFPB's "True Lender" Theory of Liability
A California federal judge granted a payday lender's request for permission to appeal the judge's decision that the payday lender violated state laws when it offered high-interest loans through a firm that was located on tribal lands.  The judge stayed the case over the objections of the CFPB.
The CFPB brought suit in December 2013 for violations of the Consumer Financial Protection Act, alleging that the lender's high-interest small-dollar loans violated state interest rate caps and licensing requirements.  The lender argued that since a firm located on a Native American reservation issued the loans, they were not subject to state laws.
In a previous opinion, issued on August 31, 2016, the judge rejected the lender's argument.  He held that the payday lender—and not the firm issuing the loans—was the "true lender," because the payday lender paid the issuing company a guaranteed rate of $100,000 per month and a $10,000 monthly administrative fee when it purchased the loans.  The lender bore the financial risk and was therefore responsible for the loans.  Thus, the loans were subject to laws of the states where the consumers lived.  The judge also found personal liability for the company's president.
Ordinarily, a legal decision that does not result in a final judgment disposing of the case is not immediately appealable, even if it decides an important issue.  Here, the payday lender asked the court for leave to file an interlocutory appeal of the judge's ruling to the Ninth Circuit Court of Appeals, raising issues as to the constitutionality of the CFPB's structure and the judge's analysis of lender liability and individual liability for the president of the company.  The CFPB opposed the request for interlocutory appeal, arguing that the issues in the ruling were not controlling questions of law and disputing that there were substantial grounds for a difference of opinion on those issues.
The judge disagreed with the CFPB and has now certified the appeal, finding that there are controlling questions of law and substantial grounds for a difference of opinion on them, outweighing the potential for delay.  The court also stayed the case during the appeal.  See Statement of Decision re Defendants' Motion for Certification, Consumer Financial Protection Bureau v. Cashcall, Inc., No. 2:15-cv-7522, Dkt. No. 236 (C.D. Cal. Jan. 3, 2017).