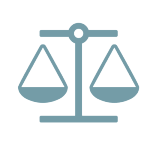 6th Circuit Affirms Granting of Attorneys' Fees to Employer
The Court of Appeals for the Sixth Circuit affirmed a lower court's decision to grant attorneys' fees in the amount of $72,182.90 to a national staffing company that enforced noncompete agreements against its former employees.
According to the company's complaint, three former employees signed one-year noncompete agreements and allegedly violated these agreements when the employees accepted offers of employment with a competitor. The court granted a preliminary injunction to enjoin the employees from working for the competitor, finding that the company had shown a strong likelihood of success on the merits. The employees filed an interlocutory appeal to the Sixth Circuit, but the appeal was not heard. The court then extended the injunction and the employees dismissed their appeal. After the enforcement period for the noncompete agreements expired, the court ordered the parties to conduct mediation, which eventually failed.
The company then filed a motion for summary judgement requesting the court grant it attorneys' fees, because under the agreements the employees agreed to pay attorneys' fees associated with enforcing the agreements. The court granted the company's request, finding that a ruling on the merits of the case was not required to trigger the attorneys' fees provisions because the attorneys' fees sections were distinct from the noncompete clauses and because there was no language specifically linking the two. The court also found that the parties did not include language requiring the staffing company to prevail before it was entitled to the fees. The employees argued that under the Seventh Amendment, they were entitled to a jury determination of any award of contractual attorneys' fees, but the court disagreed.
The Sixth Circuit affirmed the district court's decision and agreed that the contracts by their terms did not require a final determination of liability in favor of the staffing company as a condition for the award of attorneys' fees. Moreover, the Sixth Circuit determined that the district court entered a preliminary injunction that resulted in substantial relief to the company based on a determination that the company had shown a strong likelihood of success on the merits and, thus, the company made a legitimate attempt to enforce the contract. Furthermore, the Sixth Circuit determined that since summary judgement was proper with respect to whether the company was entitled to fees, it was unnecessary to put the question of entitlement to a jury. The Sixth Circuit reasoned that regardless of whether an issue was legal or equitable for Seventh Amendment purposes, a judge may grant summary judgement when there is no genuine issue of material fact.