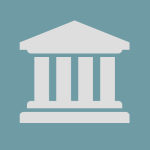 CA DBO Settled with Small-Dollar Lender Accused of Avoiding Interest Rate Cap and Violating State Payday Lending Laws
On January 22, 2019, the California Department of Business Oversight (DBO) settled with a small-dollar lender in the amount of approximately $900,000 for allegedly steering consumers into higher-amount loans to avoid statutory interest rate caps and engaging in certain impermissible activities in connection with payday loan transactions in the state. According to the settlement, the lender – a licensed finance lender and broker under the California Financing Law (CFL) and a licensed deferred deposit originator (i.e., payday lender) under the California Deferred Deposit Transaction Law, with many licensed locations in the state – placed borrowers into higher loan amounts of $2,500 or more in order to evade the interest rate caps under the CFL. The settlement also asserts that the lender made false, misleading, or deceptive statements in its advertising by stating in brochures that it made loans of "'up to $5,000' "without stating that the minimum loan amount offered by [the lender] was $2,501.00" and did not allow some borrowers to make payments, as permitted under applicable law, in advance in any amount on any loan contract at any time.
According to the DBO, the lender also engaged in a variety of impermissible payday lending activities, including allegations that it overcharged roughly $700,000 in payday loan transactions "by collecting charges twice, allowed borrowers to take out a new loan before an old loan was paid off and deposited some borrowers' checks before the due date specified in the loan agreements without their written authorization."
As provided in the press release and settlement agreement, the lender is required to, among other things, pay approximately $800,000 in refunds to qualifying borrowers (of consumer loans and of payday loan transactions), pay various penalties and other costs, remove or amend all false, misleading, or deceptive advertising about making loans of any amount up to a certain amount, and provide accurate verbal and written disclosures to borrowers concerning loan amounts and interest rate caps.