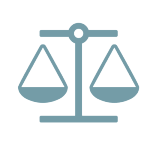 Mortgage Lender Settles FCA Whistleblower Complaint with Government for $15 Million
On April 29, 2020, the Department of Justice announced that a large residential mortgage lender has agreed to pay $15 million to settle a recently-unsealed whistleblower complaintalleging violations of the False Claims Act (FCA). Without accepting legal liability for its alleged violations—but as a condition of its settlement with the United States —the lender admitted to certain factual allegations propounded by the government.
In 2017, a former employee of the mortgage lender filed a suit under seal in federal court alleging that since at least 2011, the lender had knowingly violated material FHA and VA program requirements related to quality control, self-reporting, and the originating and underwriting HUD-insured and VA-guaranteed loans. The Commercial Litigation Branch of DOJ's Civil Division, the U.S. Attorney's Office for the Northern District of New York, the HUD-OIG, HUD, and the VA-OIG, conducted a lengthy investigation into the lender's conduct and found that the lender had been engaged in allegedly improper conduct since January 2008. The lender was subsequently notified about the Government's investigation.
The Department of Justice also took into account the Company's disclosure, cooperation, and remediation efforts as part of the settlement. For instance, the lender admitted that it failed to comply with self-reporting requirements, that its FHA underwriters accepted commissions and gifts which violated FHA rules, that some underwriters were occasionally instructed not to review documents that may have been relevant to the underwriting decision, and that managers in certain instances granted exceptions to government underwriting requirements. Additionally, the lender acknowledged that it had certified loans which were not eligible under HUD and VA requirements. The government noted that, both before and after notification of Relator's claims, the lender had taken "significant measures" to remedy the practices which were the subject of the suit.
The lender is ordered to pay the government $15,060,000 by May 29, 2020. The relator will receive a $2.4 million payout from the government's total recovery. The relator, however, has not agreed to settle her claim for attorneys' fees and costs, and will continue to litigate this issue with the lender.